Bob
movie star, cover boy, life saver, ginger cat!
Probably no cat in the world has as many fans as Bob. No wonder, he is the star of his own book series "A street cat named Bob". His story (and that of James Bowen, his dad, of course) has touched so many people around the world.
The fluffy superhero has now graced the big screen twice. His role in the film, of course, Bob played himself. Since Bob met his James in 2007, the two were inseparable. The life of the two as street musicians in London and sellers of the homeless magazine "Big Issue" ensured that the extraordinary story received more and more attention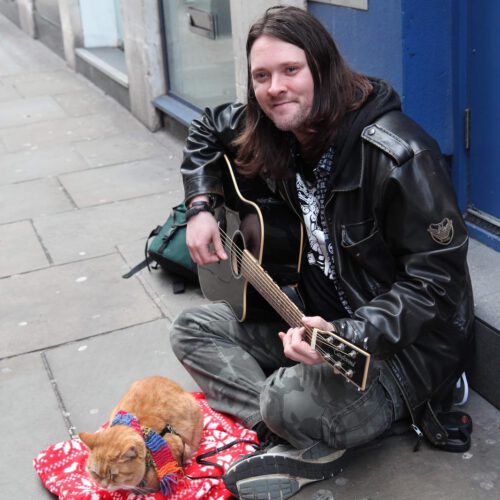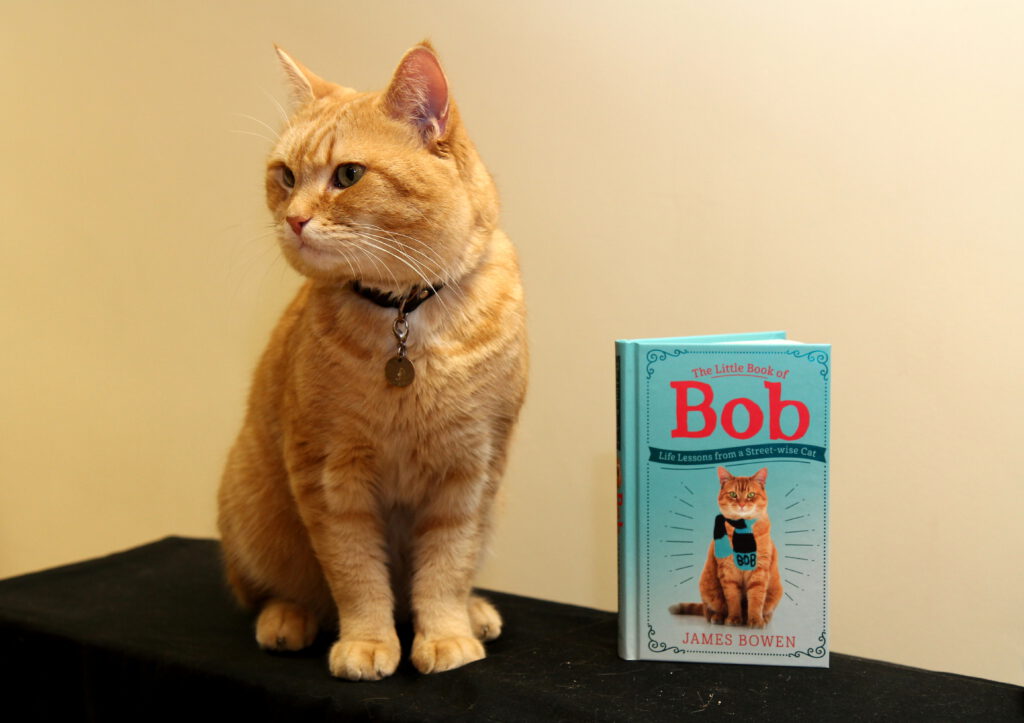 When the first book became a worldwide bestseller, things started to look up for James and Bob.
Their story is a modern fairy tale that touches the hearts of all who hear it. There is a reason why the Big Issue magazine dedicated a cover to Bob 12 times in England alone. All these magazines have always been bestsellers. Bob is also a celebrity abroad, for example in Japan or Australia.
His trademark was his scarves, which he wore on every occasion. He owned, thanks to his fans, over 500 of them.
Bob not only changed James' life for the better by helping him overcome his drug addiction. His fans also report that their story inspired them and helped them overcome life crises and strokes of fate.
Many people met through Bob's social media groups and have been friends ever since. As a result, Bob always holds a very special place in all of their hearts.
You can also find out more about James and Bob's story on Wikipedia: